by Terry Kiruja
Posted on November 22, 2018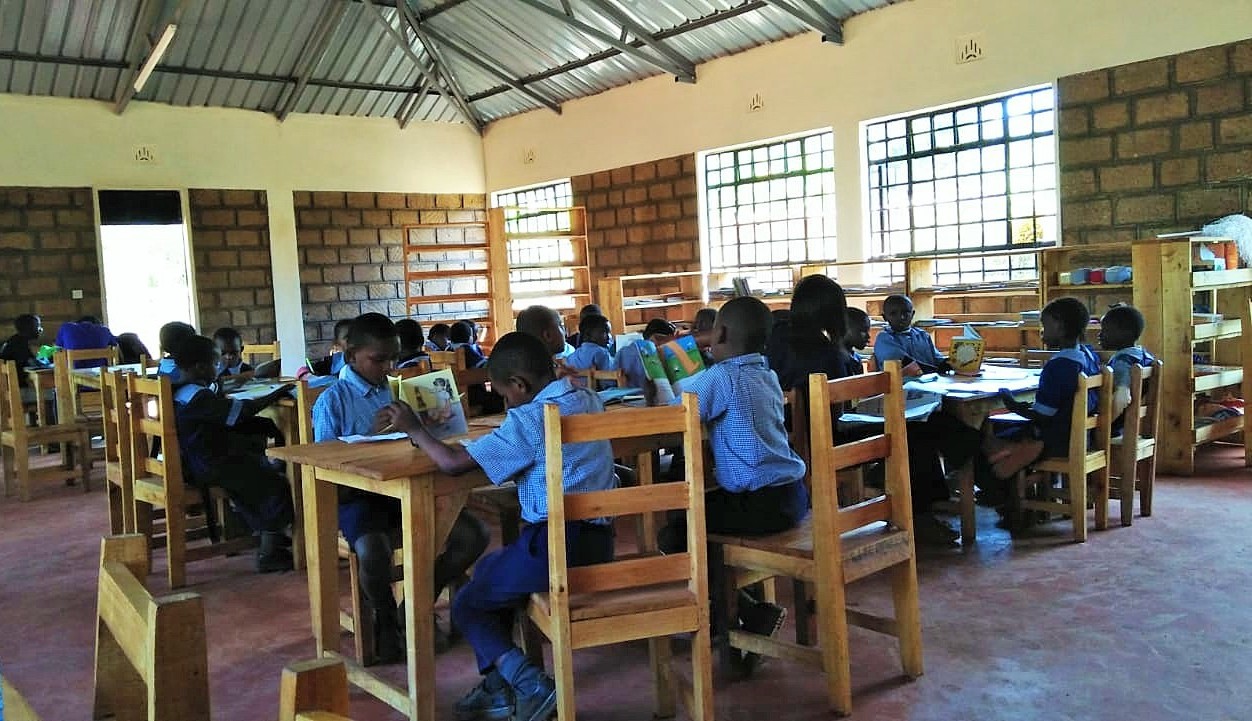 2018 has been an incredible year for us here at Pamoja. This summer we achieved the first major milestone of our young organization: opening the very first community library & center in Tigania West, Kenya.
This has been a labor of love for a few years. Engaging in outreach and asking many to believe in our dream and give of their money, time, energy and many other resources, collecting and shipping books and computers from the U.S. to Kenya was no easy feat. It took a global village to get this accomplished; from Kenya to the U.S., to Israel, to Mexico, to Spain, to Germany, to Zimbabwe. Generous donors from these parts of the world gave this initiative its wings and made the library a reality. We are forever indebted to them.
Here is a look at the last four months since inception:
Visitors- We have served a total of ~1,700 guests, most of whom are students from the surrounding primary and secondary schools. Most days the library is packed to full capacity while on other days, we have an overflow and not nearly enough seating for. Eager students have religiously devoured the small 1,200 book collection in place. We need a much larger collection to satisfy the ever increasing demand from the community; something we are working on.
Programs – In September we have launched a reading program for ages 5-10. Twice a week the librarian conducts a reading session. First on the menu is the beloved Dr. Seuss. We are also hosting daily library lessons for one of the primary schools. Lack of a library in their school (as is the case in most schools here) brings them to our facility for the lessons; an integration we are happy to encourage and facilitate. More programs are slated to roll out in the next few months.
Staying Current – Our daily subscription of the Daily Nation, a national newspaper, has been a hit especially among older members of the community. We have regulars who only come in to read the paper and visiting the library, for solely this reason, has become a ritual for them.
Technology – In October we received a consignment of 21 computers donated by Pioneer Morris Club. This gives real momentum to our goal of establishing a mini cyber hub not only in the library but in the region. The next step will be securing internet connectivity, linking this community to the rest of world.
It's been a busy 4 months for what we hope is the beginning of a transformative initiative for this community and we are excited about the future.
To support this initiative please go here
Thank you,
The Pamoja Team
---